Meet Dr. Benjamin C. Timmerman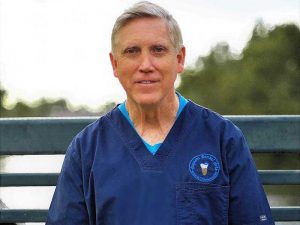 Dr. Timmerman is from Augusta, GA and graduated from the Medical College of Georgia School of Dentistry in 1987. He has enjoyed practicing dentistry ever since! He credits his success to having a professional and caring staff. He has a wonderful wife, Andrea, 4 children, Hannah, Rachel, Clayton, and David, and a granddaughter named Madeline.
Dr. Timmerman loves to create beautiful smiles combined with establishing a balanced and functioning dentition. He firmly believes that each and every patient deserves his complete and devoted attention to their dental concerns.
To address patient's needs, Dr. Timmerman has invested many hours to continuing education and enjoys placing dental implants, using lasers to treat gum disease, and creating beautiful smiles using computer CAD-CAM technology.
Dr. Timmerman is a member of the American Dental Association, the Georgia Dental Association, the Academy of General Dentistry, the American Academy of Cosmetic Dentistry, the Academy of Laser Dentistry, and the Academy of Implant Dentistry. His goal is to make each patient very relaxed and omfortable when receiving treatment because he wants to gain their trust. Dr. Timmerman appreciates each and every patient and considers it an honor to be their dentist.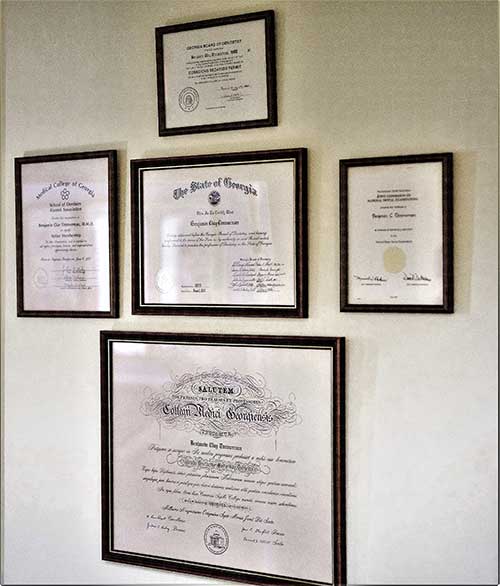 Meet our Team of Professionals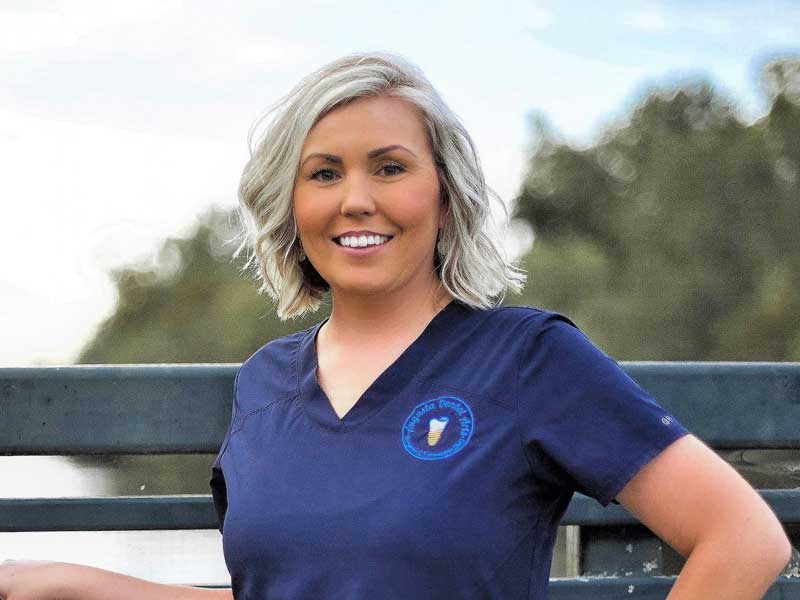 Brandi – Certified Dental Assistant
Brandi is our Patient Coordinator as well as a Certified Dental Assistant. She has worked in our office since August 2013. You can find Brandi working up front or assisting Dr Timmerman with patients chair side. Brandi has been married to her high school sweetheart, Josh, since 2003. They have 2 daughters that play softball, cheer, and compete in beauty pageants. Brandi is a beauty pageant coordinator, cheerleading coach, and loves to cheer for her girls on the softball diamond and football field.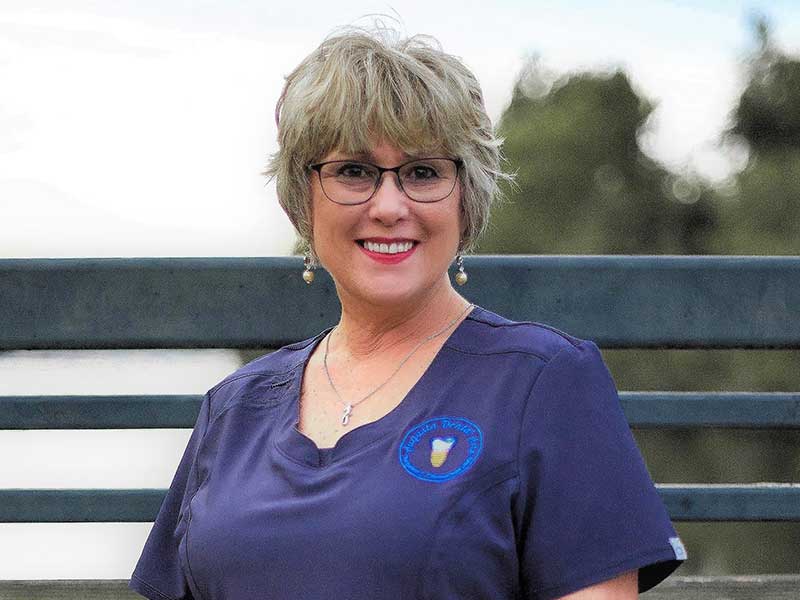 Janice- Registered Dental Hygienist Assistant
Janice graduated from the Medical College of Georgia in 1994. She has worked with Dr Timmerman since 2000 and truly loves her job! She feels that oral health is a gateway to total health. Janice has 2 children, Jennifer and Adam, as well as 2 granddaughters, Carson and Emma. She enjoys spending time with her granddaughters, reading, going to concerts, and loving on her Beagles, Max and Charlie.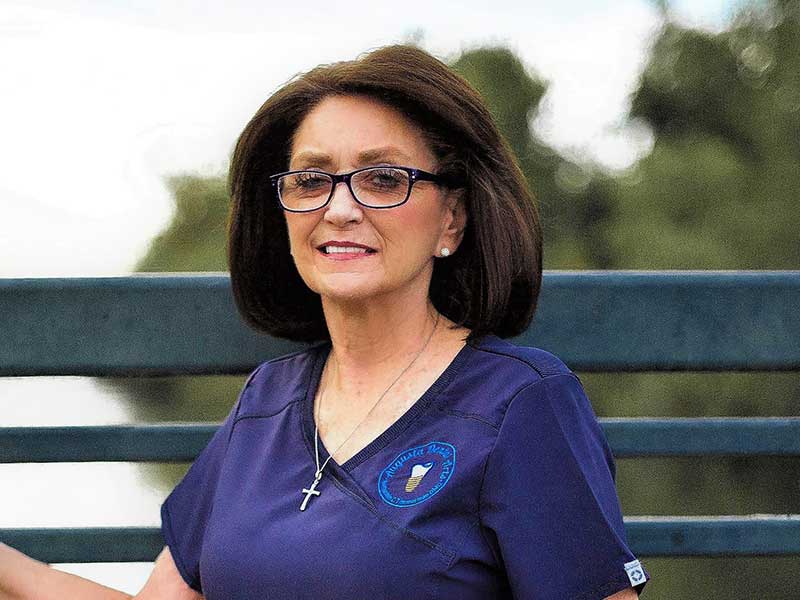 Jerry Ann – Certified Dental Assistant
Jerry Ann has been a certified dental assistant since 1994 and has been with Dr Timmerman's office since 2007. Her kindness makes the patients feel at ease as she compassionately assists them at chair side with their dental needs. Jerry Ann married Roger in 1971 and has 3 children, Shane, Ashley, and Brian, and 7 grandchildren. She enjoys cooking, spending time with her family, and going to church.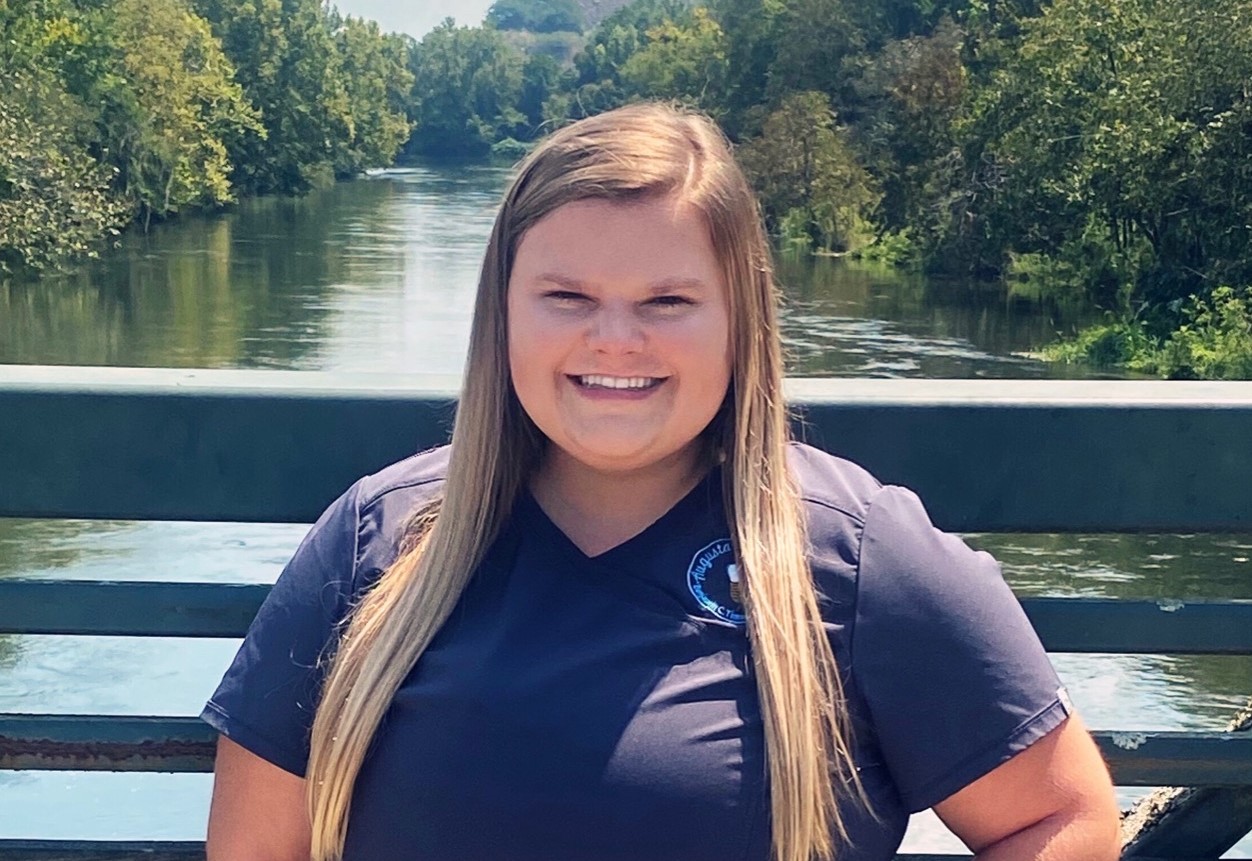 Crystal – Dental Hygiene
Crystal is a May 2019 graduate of the Dental Hygiene program at Augusta University. She is from Statesboro, GA and joined our practice in the summer of 2020. Crystal loves getting to know her patients and educating them about their oral health. Outside of work she enjoys spending time with her family and friends, going to the lake, and traveling to the mountains or the beach.
Madeline – Junior Dentist in Training
Madeline joined the practice in April 2015 and aspires to be a dentist! Her favorite part of dentistry is making glove balloons, squirting people with the water syringe, and making teeth sparkle. In her free time, Madeline enjoys dance, gymnastics, and wrapping her papa around her little finger.